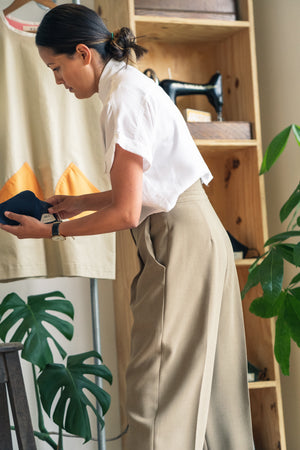 NOJO PREVENTION MASKS
---
As we try to come to terms with the impact that COVID-19 has had on our world, like many, we are adapting our product offering to stay afloat and also help our community.
Recycling all the off-cut materials and fabric rolls in our workshop, we have started operations to produce flu prevention masks. Hand made in our workshop, Broadstairs Kent.
Where we are using durable cotton twill fabrics, our product is not yet FDA approved. However, by using premium fabrics, NOJO prevention masks can be washed and reused on a daily basis. More so, the mask design allows the fabric to cover almost  100% of the lower part of your face to stop you touching your skin and prevent the exhaling and inhaling of airborne pathogens.
---
Our store
THE WORKSHOP
10 Dundonald Rd, Broadstairs, Kent,
CT10 1PE
Tue - Fri, 10am - 4pm
Saturday, 10am - 2pm